100% Environmental Rating from IEC
08/13/2018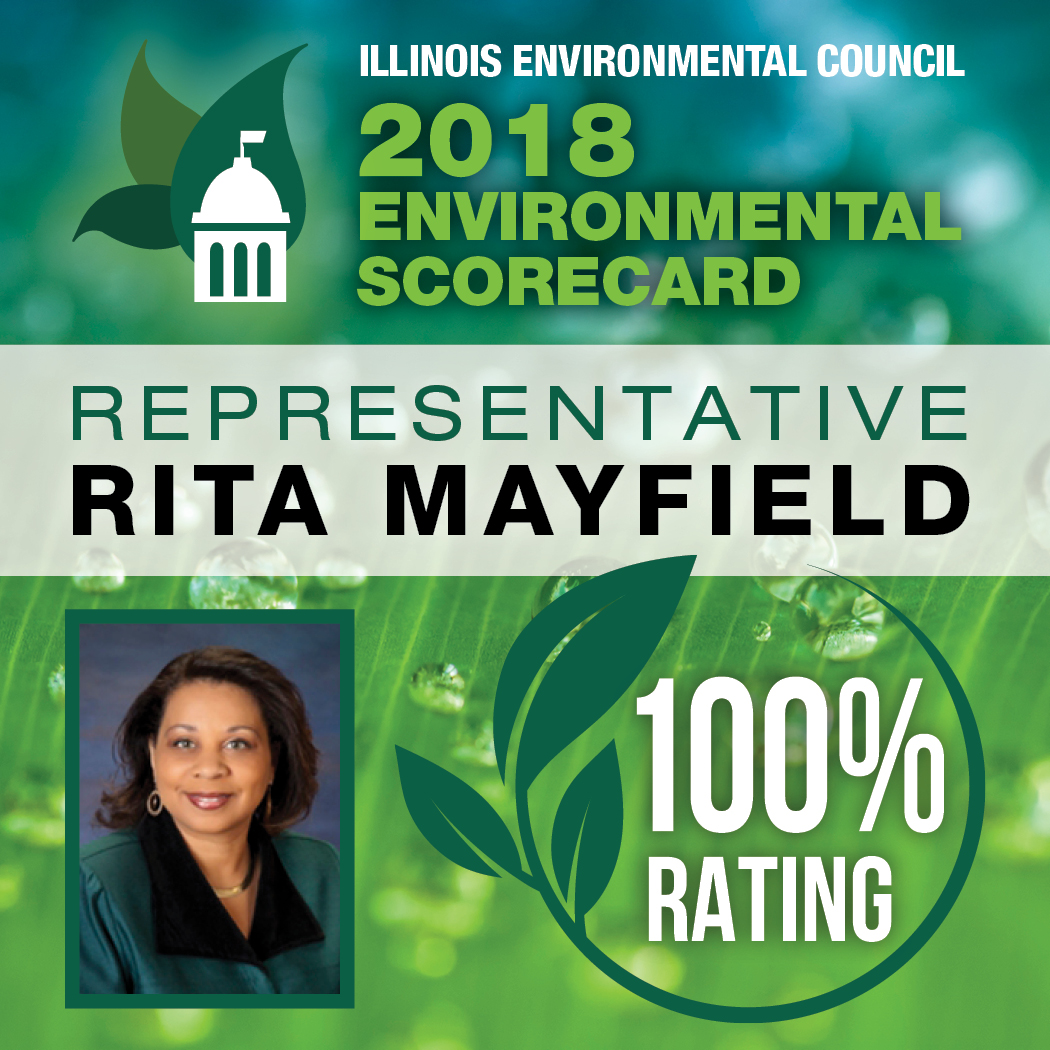 (Springfield, IL) - The Illinois Environmental Council (IEC) released its 2018 Environmental Scorecard this week. Representative Rita Mayfield has been honored with a perfect voting record. A total of 61 state representatives received an award for their voting record during the 2018 legislative session. "Representative Rita Mayfield demonstrated a commitment to environmental issues in Springfield this
session," said IEC Executive Director Jen Walling.
The 2018 Environmental Scorecard included numerous legislative measures.  Specific priorities from the
Scorecard include:
● SB2298: Industrial Hemp Act
○ This bill brings new opportunities to farmers as well as benefits to soil by opening new
initiatives for sustainable agriculture.
● SB2773: Renewable Energy Financing
○ This measure enhances the property-assessed clean energy (PACE) program by allowing
Illinois to help communities access fund for clean energy projects.
● HB4790: Use of Compost
o This legislation increases the use of compost in transportation projects and helps create a
market for compost use in Illinois.
"Representative Rita Mayfield voted 100% of the time with the environmental community on nine piecesof key legislation," added Walling.  "The IEC is honored by Representative Mayfield's dedication to
Illinois' environment and we look forward to working together in the future."
IEC releases its scorecard in August of each year.